There is nothing more exciting than getting your first job. I have attended countless interviews in my life. So, I can relate to the joy of getting new job. However, as a newbie you may have some challenges figuring outfits for work. You don't want to look like you had a wardrobe malfunction to work. So, to guide you in forming your work wear outfits, here are some classics you need. Although some of these work clothes for women may not apply to you. I work in a corporate environment with more flexibility in terms of work outfits.
However, these 9 work clothes for women are must have staples you need in your closet. So, if you're need what to wear for work for your first day at work or for the next big presentation, opt for any of these outfits.
Work Dress
One of the easiest outfit ideas of the 9 work clothes for women is a work dress. So, if you're stuck on what to wear for work, opt for a work dress. There are several dresses you can choose from. For work environment, opt for dresses of midi length. Most work environment will not allow maxi dresses. And of course, mini dresses is out for work.
For work, I prefer sheath dresses as a work outfit idea for women. However, you can opt for sheath or shift dress. Also, for those of us that feel cold easily, throw on a blazer for warmth. You can also read my post on how to dress stylish for your cold office.
Work dresses are a must-have staple for your work wardrobe. You can shop for work dresses for women online from Chicme or yes style. On Yesstyle, you can use my code: Stylez20 for an extra 5% off your order with no charges to you as a customer.
Blazer
Another of 9 work clothes for women you need as a staple is a blazer. Blazers are a must have for every working woman. So, if you need classic outfit for your work wear, opt for blazers.
Blazers are such a versatile fashion piece you can wear for work or casual outing. There are several ways you can use blazer for your work wear. You can wear it with a matching pant as a pant suit set to work. Also, you can wear over dresses or with shell blouses and skirt.
I love blazers a lot. For a pop of color on your neutral work outfit, opt for blazers with vibrant colors. I would recommend pop of colors like red, wine, blue or orange. However, if work will not allow such colors, go for neutral color blazers like grey or navy blue to create work wardrobe.
You can click here shop for blazers online from Chicme or Forever 21. I love to shop from Chic me a lot. You can read my review on chicme here.
Dress pants
Dress pants are one of my best of the 9 work clothes for women. Although skirts are quite flattering for women. I feel both stylish and safe in dress pants.
If you work in a busy city, you can relate to this. Also, if an outfit you can easily transition from day to date night outfit. All you need to do is switch your accessories and some jewelry to your look. You can also read my post on other outfit ideas you can transition easily. You can wear your dress pants with shell tops and blazers or work blouses.
Dress pants are a classic you need to add to work closet. So, if you need work clothes for women. shop for dress pants. You can shop dress pants options from Chicme.
Shell tops
You may wondering what are shell tops? Shell tops are stylish sleeveless blouses or tops. These shell tops makes it easy to dress up for work. So, you need as many shell tops as you can get.
I love shell tops made from cotton, silk or chiffon material. You can easily layer your shell tops with blazers for a professional look. So, if you're need to build your work closet, opt for more shell tops. Also, you can dress shell tops up for work or dress it down for casual outing.
You can shop for quality shell tops from Chicme for work. For a simple workday look, wear a shell blouse, dress pants, blazer, and flat ballerina shoes for work. Also, you switch the flats for heels if you want. Heels are great for poise but getting the right heels is always not easy. Like you guys know in this blog, I love to do all my shopping online for all my fashion needs. So, if want to shop for heels, you can read my ultimate guide to shopping for heels.
Midi Skirt
Another work cloth for women you need is a midi skirt. I love midi skirt a lot. Midi skirt are super stylish for work. So, if you need skirts for work, opt for midi skirt.
Midi skirts flatter your body frame irrespective of your body type. So, if you're petite like me, you can definitely wear a midi skirt and look cute. Also, midi skirts make you have a slim waist. Although, you can also get a slim waist by using shapewear in your clothes. However, a midi skirt automatically makes your waist look slim.
There are several types of midi skirts you can shop for work. You can opt for a bodycon midi skirt or pleats. Pleat midi skirt is one work outfit for women that I am into right now. You can click here to shop for stylish midi skirt workwear from Chicme.
Why should shop for women's clothes on Chicme? Chicme offers discounts codes for new users. Also, the flexible payment plans you can use. Afterpay options is available if you need to shop now and pay later. All you need to is to sign up for afterpay on check out platform. You get to slip your payment into 4 interest free payment. You can also use Klarna if you want a more flexible payment up to 4 times spread in weeks for you. Great right. So, you can shop for your fashion needs now and pay with ease.
Click here to shop the skirt set on Chicme
Basic tops ||must-have of 9 work clothes for women
You need a wardrobe overhaul when you are transitioning to the workforce. So, fear not. You can style pieces you already own for work in the meantime. I also felt like I needed to start shopping for work clothes for women when I got my job. However, some of these basics have serve me well for both work and casual outings.
One such basic clothes for women you need for work is a tank top. Tank tops are also shell tops you can wear with skirts or dress pants to work. You can dress it up with a pair of heels or dress it down with sneakers for a casual outing.
Another is a tee shirt. Tee shirts are work outfits you can wear on Fridays. Most organizations allow you to dress down on Fridays. You can shop for several types of tee shirts like a plain white tee-shirt, graphic tee-shirt, or statement tee. This tee-shirt you can wear with dress pants or denim pants to work. If you work in an organization that is less with workwear, you can wear a tee-shirt on jeans to work any other day of the week like Thursdays too.
A bodysuit is another basic you need for your workwear outfits. I love bodysuit a lot. It removes the hassle of having to tuck in for work. I recently shopped for a bodysuit from Forever21 which I styled with a patterned skirt from Prettylittlething. You can read my review of the bodysuit here.
Tote bag
This list of 9 work clothes for women is incomplete without a tote. Tote bags are very practical for work. There are several sizes you can shop for work.
Large tote bags are a must have work outfit essential for women. This is because we women carry lots of stuff when we go out. Sometimes, I fill my bag with the essentials as well as things that I may need. So, I need a tote that can carry all my stuff with stress.
You a need a work tote bag to carry your planner, lipstick, power bank or charger, etc. Also, if your tote bag is large enough you can fit in your laptop or baby essentials if you're a mom. This tote bag from river island is also part of my work wear shopping list. It is beautiful and made like a name brand bag. So, if you're looking for an affordable name brand tote bag for work, shop it on riverisland.
Other work outfits must-have you need are sneakers, heels, sandals, and jewelry. Jewelry makes you look put together. So, if you want to look stylish to work, add some jewelry to your look; necklaces, bangles, wristwatches, etc.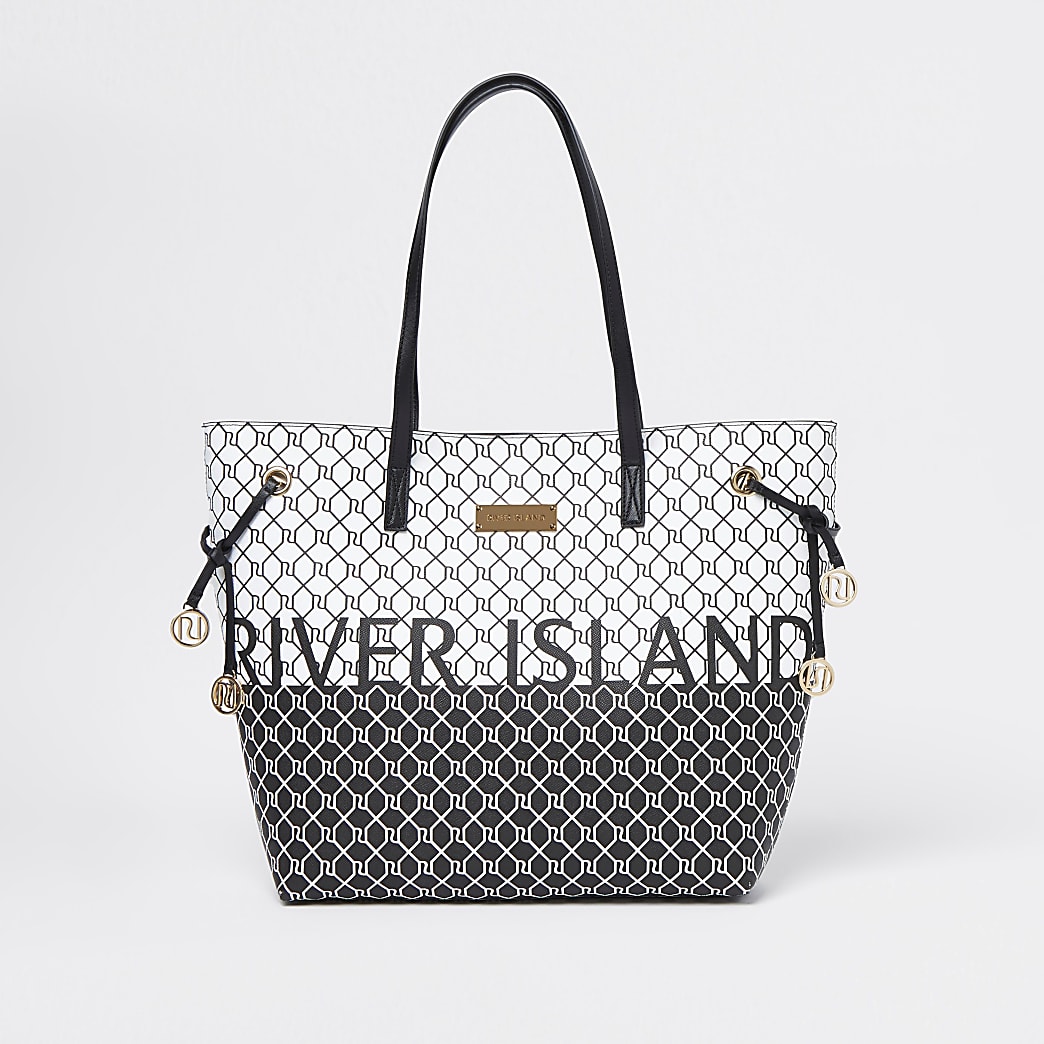 I am fashion and lifestyle blogger. My blog is where I share style tips, place to visit on budget and reviews of my fashion haul. I am an introvert and creative writing is where I express myself more.
For collaborations: [email protected]