What's your favorite handbag color? What are the best handbags color to shop for in 2023? Here are my favorite cute handbags that never go out of style year in and year out. I love to shop for accessories to elevate my outfits. My best accessory to shop for is a handbag.
As much as I love handbags, shoes are a must-have that make or break your outfits. Check out these cute shoes that you need to elevate your looks all year round. These shoe styles are wardrobe staples every lady needs.
It's true that fashion is ever-changing and trends roll in and out every season. I've noticed there's a timeless staple for just about everything. Little black dresses are in the corner of every woman's closet, and there are few men on earth without a white button-down shirt.
Handbags are no different. I know every woman has her style, some people are team tote bags, and others love office midis. Whatever bag you fancy, every lady should have these colors in her collection:
Best handbags color that is timeless
Below are the best handbags color that I highly recommend every lady to own. This makes dressing up super easy. You can easily dress up or down any look with these best handbags color in your arsenal.
I will be linking some of my favorites for you to shop for from Ego Shoes Uk. This is one of my favorite handbag brands to shop for designer handbags dupe. Imagine shopping for your dream designer handbags dupe in different colors. So, get shopping before it sells out.
Black
Black handbags are the LBDs in the world of bags. Not only are they great for monochromatic looks, they are also easy to mix and match with other colors. The same way I'd pair virtually any color shirt with black trousers is the same way I'd grab a black handbag for any outfit.
I also find them great for blending with any environment. Whether I'm at work, church, or enjoying a night out, I can be sure my trustee steed won't draw any unnecessary attention my way.
The best part about black bags for me is the fact that it's easy to maintain. Even when it's gotten old, it wouldn't show wear and tear as easily as lighter colors.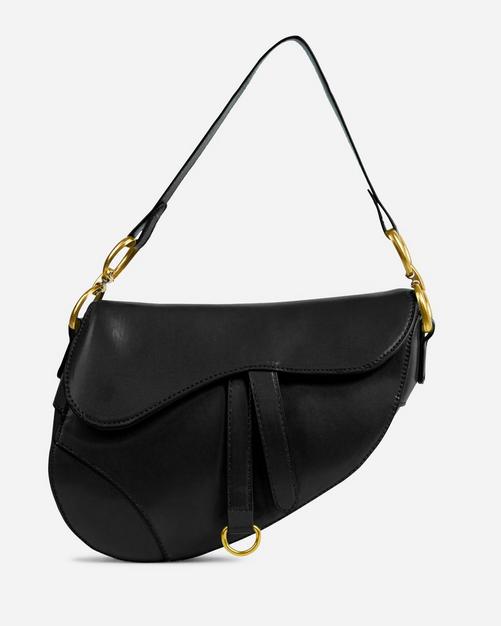 Red
I'd say that I have a love-hate relationship with the color red. Sometimes I don't mind it, other times I'm bothered by the color. When I was much younger, I didn't like that this color was so loud and flashy. But I'm now beginning to appreciate the color especially as it relates to fashion.
When it comes to handbags, a red handbag is what you should rock when you're looking to make a bold statement. It is sure to draw attention and also adds some flair to your outfit. Trust me, you can never be hidden or keep a low profile with a red handbag. It's best to pair this bag with a neutral color outfit.
Brown
If you'd rather go for something warm and alluring, you should get and rock a brown handbag. Some people say brown handbags are for older women as it gives a mature aura. However, I'd say that anyone can rock a brown handbag.
The versatility of a brown handbag gives it a special place in my heart as it can complement almost any outfit. I'm sure it wouldn't be wrong to say that brown handbags are classical and they never go out of style. So, if you need the best handbags color to start out, shop for a brown handbag
Our mothers have been rocking brown handbags forever, and we are rocking the same in the present generation, and even generations to come will still rock brown handbags!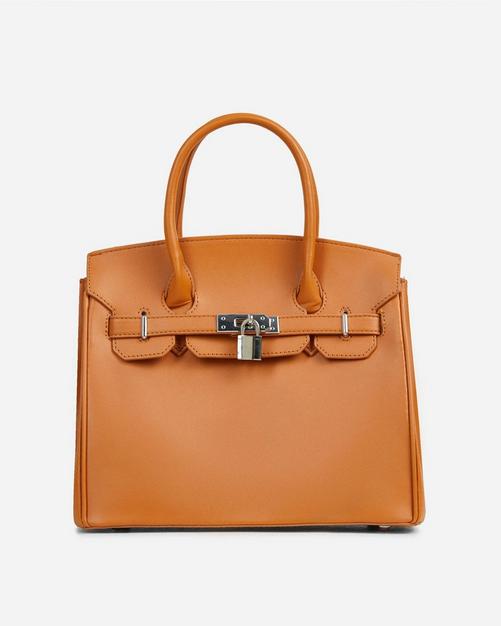 Yellow
There's a particular song ringing in my head as I write about yellow handbags. If sunshine and nature is the first thing that comes to you, I wouldn't be surprised as it is what it depicts! Yellow handbags might not be so common, but they bring that sparkle to your dress sense and even help to improve your mood!
You should rock a yellow handbag if you're gunning for a cheerful or playful look. Yellow is the official color of the summer and almost always depicts good tidings. Yes, yellow handbags may not complement every outfit. But you should totally utilize any suitable opportunity that presents itself to rock a yellow handbag. I highly recommend yellow bags as one of the best handbags color you need ASAP.
Green
Green is almost like yellow as they are the colors of nature. A green handbag brings a certain vibrancy to both your outfit and your mood. Also green is one of my best handbags color that I love.
I love that green comes in different tones and shades. There is emerald green and forest green to mention just a few.
So when it comes to a green handbag and versatility, it depends on the shade of green you are rocking. Forest green is a darker shade that complements bright outfits, while emerald green is bold and screen luxury. It goes best on darker outfits.
Some people often shy away from rocking a green handbag. But I recommend adding one to your wardrobe right away!
Purple
Is this the part where I confess that purple is amongst my favorite colors?
Purple is such a beautiful color and it's even more cute when it comes to handbags. The handbag may be a dark purple shade or even a lighter shade like lilac.
For the lighter shade like lilac, it comes with a feminine aura that boosts your confidence when you rock the handbag. If you're aiming for a sophisticated look, you should totally go for this shade.
The darker purple shade blends well with almost any outfit as it is easy to mistake it for black. One of my favorite handbags to date is a purple handbag.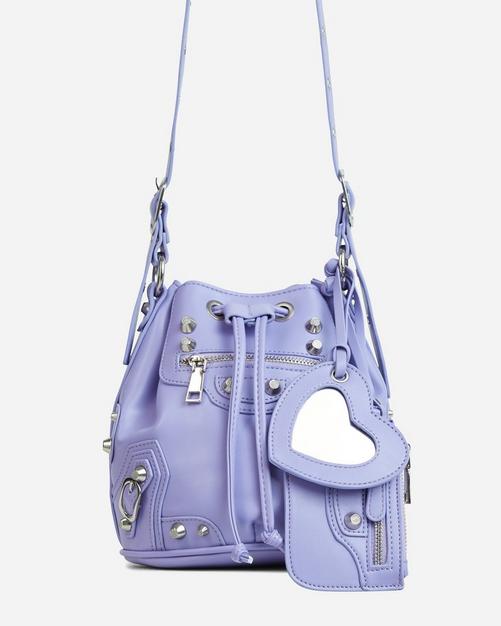 White
There are many words and adjectives that come to mind when describing the white color. Elegant, timeless, royal, and sophisticated are just a few of the numerous.
I don't know how it happens, but white handbags are always cute! In fact, I have never seen an ugly white handbag (I stand to be corrected and waiting to be proven wrong!).
I love that you can always rock a white handbag whenever you desire, and it is not selective of outfit style or color. The only downside that comes with rocking a white handbag is the fact that it is harder to maintain.
You need to be intentional about keeping a white handbag clean. My best advice is that you rock a white handbag only for special occasions.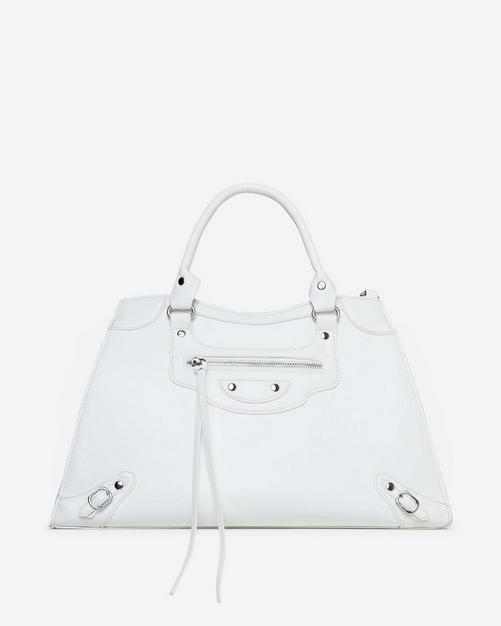 Navy Blue
Sometimes, you may want to rock a dark-colored handbag that isn't black. In such cases, my safest option is going for my navy blue handbag. I love how well it elevates most of my outfits and gives me that subtle but commanding look.
It is the best alternative to a black handbag and doesn't need much effort in maintenance. Now, I'm not saying that you shouldn't care for this bag. However, you can always rock it for any occasion, unlike white handbags.
Maroon
Maroon makes a refreshing and cute handbag color. If you're looking for a unique and stylish handbag color, you should choose Maroon. It comes as a darker alternative to a red color and can also be used to make your outfits pop.
Although this color might not go with every outfit, it leaves one looking elegant anytime you rock it. I always love that I can use a maroon handbag for both formal and informal occasions.
Grey
Is there anyone who doesn't love neutral colors? Grey is one of my best handbags color for women to shop for.
Rocking a grey handbag is a combination of subtle and sophisticated. It has a way of bringing attention as people would always want to have a second look. You may even get questions from people asking where you got your handbag.
Just like other neutral colors, I love that this handbag is versatile. I don't have to be overly conscious when picking an outfit if I desire to use a grey handbag.
The handbag I am wearing is a lemon green handbag from Petite Simone on Amazon. Click here to check out their bag collections. You'd want them all.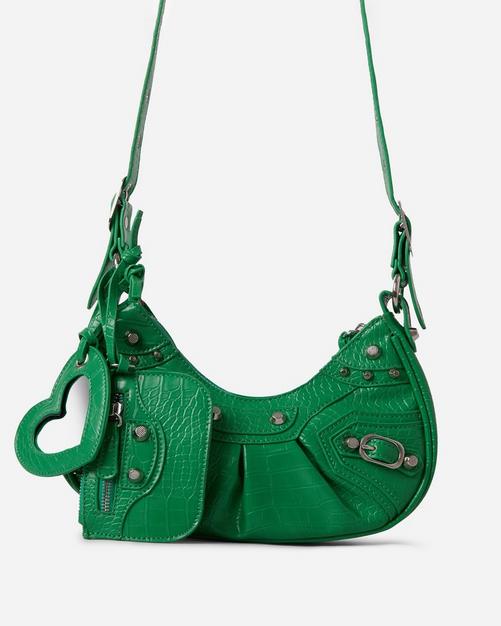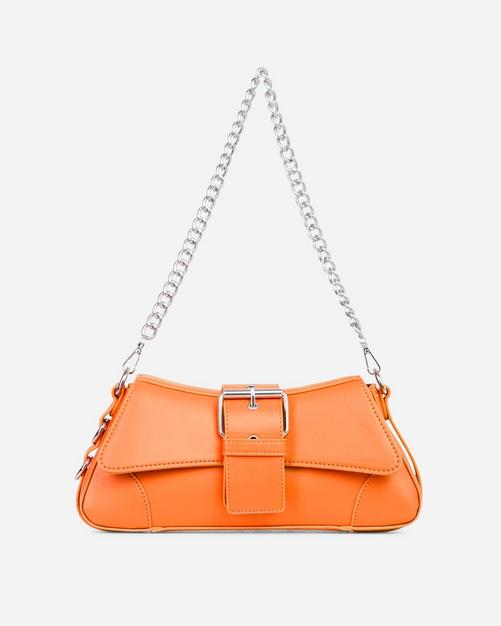 I am fashion and lifestyle blogger. My blog is where I share style tips, place to visit on budget and reviews of my fashion haul. I am an introvert and creative writing is where I express myself more.
For collaborations: [email protected]