In a fashion-conscious world like ours, it isn't surprising that many people love to associate with trends. You would always hear people talking about the latest designer items. But let's face it – designer brands come with a hefty price tag. So, I decided to share my top 5 places to buy designer lookalikes instead.
I remember always looking at these designers with my friends when they dropped, and we would laugh at the price tags as we knew that our bank accounts could not afford them. It also wasn't shocking to start seeing people cloning these designer items. If you can't get the real deal – you go for a designer dupe or designer inspired option.
Some people may keep a face when you mention opting for designer lookalikes. However, I don't think there should be any shame in going for designer lookalikes. After all, it is what you can afford, and there shouldn't be shame in it.
If you're like myself and my friends who don't mind going for designer lookalikes, I will be sharing the top 5 places to buy designer lookalikes that gives the rich girl vibe. Yes, there may be worries about these designer lookalikes not being up to standard or quality. It is not a worry if you shop from any of the places I will be listing below.
Table of Contents
Top 5 Places To Buy Designer Lookalikes
I will start with favorite place to shop designer dupes which is Ego shoes. Girl, you're missing if you are not on Ego shoes snatching up designer handbag dupes, skims dupes and shoes.
I had a big haul on their recent Ego shoes $7 sales. All the bags and accessories I got are a hit. Click here to watch my review on Ego shoes haul.
The sales is the best time to pay way less than the retail price. Why pay full price though? Click to check out other sales like the New year sales, the black friday sales etc.
EGO Shoes
Many would not be shocked that I have EGO shoes on my list of top 5 places to buy designer lookalikes
. If you've shopped from them before, you would agree that they have a wide array of shoes. There is almost no type of shoe you desire getting that you cannot find or get from EGO shoes.
They're known for their vast collection of chic shoes, boots, and heels. It goes beyond the fact that there is an array as most of these shoes resemble most of the popular designer collections in today's society.
Whether it's balenciaga-inspired sock boots or YSL-inspired stilettos, EGO shoes have you covered. One thing I most absolutely love about EGO shoes is their commitment to affordability. Despite being one of the top brands out there, they stay committed to providing affordable luxury for everyone. So, you do not need to experience Fear Of Missing Out (FOMO).
As an extra point, allow me to tell you that it is always a seamless experience shopping from EGO shoes. Yes, you might feel overwhelmed with the various array of shoes. However, once you've decided on what you want to get, every other thing is a smooth-sailing experience.
Start shopping from EGO shoes now to get designer lookalikes.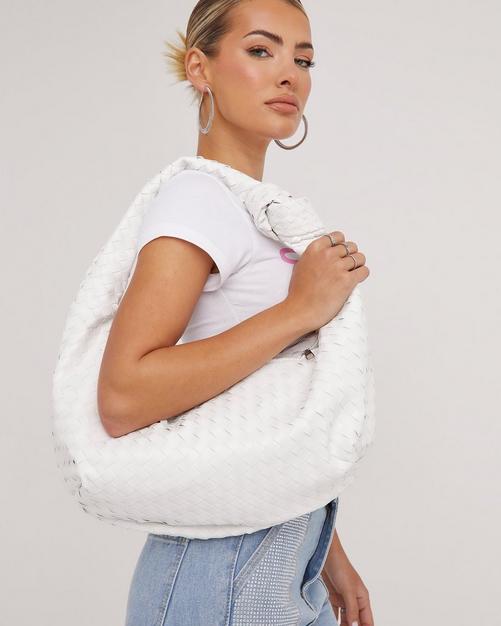 Click here to buy a Bottega Veneta Dupe bag Large size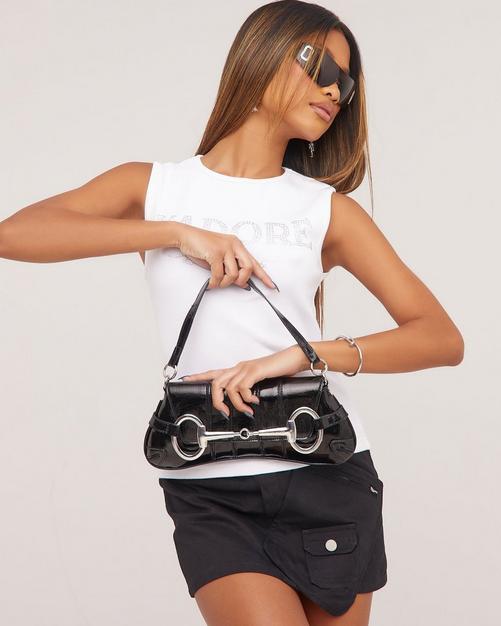 Click here to buy Gucci Horsebit inspired handbag
DHgate
The story of how I stumbled upon DHgate is a funny one but that's a story for another day. However, I'm glad that I found this place when I did, and I've never had a cause to regret shopping from DHgate.
For those who do not know DHgate is a global marketplace that connects buyers and sellers. So, you are sure to see vendors selling various items, including those who have cloned designer collections.
One of the best highlights about shopping on DHgate is that the prices are competitive. When you see an item you like, you have the leeway to compare the price a vendor is offering with the prices of other vendors as there would be others selling the same item. Therefore, you can pick the vendor with the best favorable price.
You can find a wide range of products that are designer lookalikes on DHgate. Click here to shop designer dupes or lookalikes on DHgate. What matters is that you are buying the best quality since you're exposed to various vendors. My best trick to ensuring that I do not fall prey to scammers or low-quality vendors is ensuring that I read the reviews and check out the ratings of the vendor before going ahead to make a purchase.
Click here to buy Marc Jacob shopping bag dupe
Click here to buy a Hermes Kelly dupe
Amazon
Some people would argue that I should have Amazon on the top of my list of top 5 places to buy designer lookalikes as it is the biggest retail platform in the world today. My curiosity has always wondered how Amazon got to where it is today and how they've been able to retain the top spot. However, that is a discussion for another day.
For now, let's focus on how you can buy designer lookalikes from Amazon whenever you desire. Amazon is a treasure trove for finding designer lookalikes that let you indulge in fashion without the hefty price tags. With Amazon, there is the assurance that you do not need to break the bank before wearing designers.
On Amazon, many vendors offer fashion items that closely resemble top designers like Gucci, Prada, and Chanel. All you need to do is to search for your desired designer lookalike, read product reviews, and make an informed decision before purchase.
As a platform that supports many vendors, there are chances that some of them may want to be dubious. However, the reviews and ratings options help to eliminate these chances and sift them away.
Amazon is always there and should serve as one of your go-to shopping sites for designer lookalikes whenever you desire.
Steve Madden
I initially struggled with accepting that Steve Madden is one of the places to buy designer lookalikes. After all, I've always known Steve Madden as one of the top shoe designs, so how do they sell designer lookalikes?
It was only after I analyzed the brand with a second eye that I realized that Steve Madden is a brand that draws inspiration from designers and adds their own creativity – how cool is that?
While Steve Madden isn't exactly a replica designer brand, they're known for creating stylish shoes that draw inspiration from high-end designers. You can often find Steve Madden shoes that resemble pricier alternatives. Thus, giving you luxury at an affordable price.
Getting this information made me see the Steve Madden brand in a new light and I've had huge respect for the brand since then. When it comes to footwear that combines fashion-forward designs and affordability, Steve Madden should come to mind. The best part is that you do not need to worry about breaking the bank when shopping from Steve Madden.
Shein
Shein has always been one of my favorite places to shop for many reasons, including the fact that I can get designer lookalikes. Truthfully, keeping up with designer brands can be financially challenging. But there are times when the urge to get these designer items is high. It is where Shein comes in as a savior.
With its vast array of stylish offerings, Shein makes it possible for those of us who want to indulge in buying designers and high-end fashion at a lower cost. While it's not going to be exact from the same brand and company, it would be the perfect lookalike and would be almost impossible to differentiate.
The only problem you might encounter with Shein is the fact that you have many options, which is a good thing! Also, check my post on similar sites like shein to shop on a budget.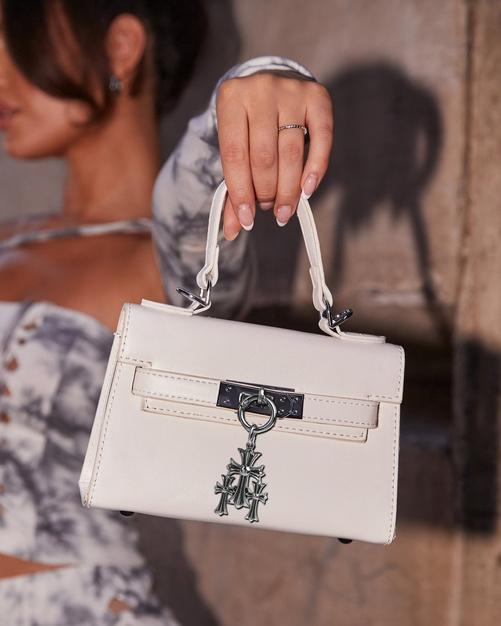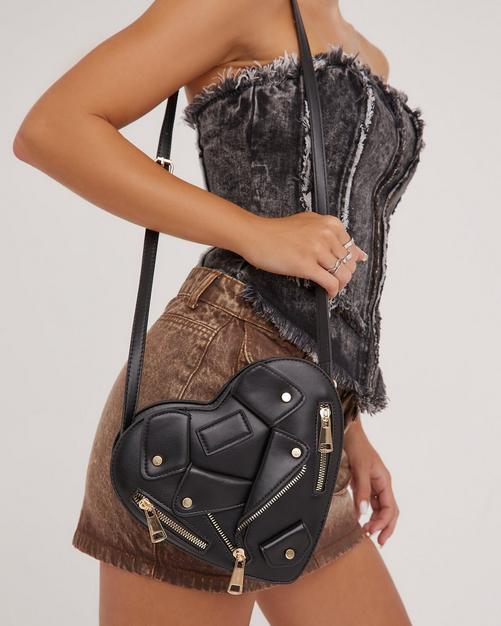 I am fashion and lifestyle blogger. My blog is where I share style tips, place to visit on budget and reviews of my fashion haul. I am an introvert and creative writing is where I express myself more.
For collaborations: [email protected]