One of my favorite seasons to shop is Black Friday. You get so many deals to shop from. Whether black Friday fashion deals or travel deals, the list is endless. So, I want to put you on the best black friday fashion deals you need to jump on right now.
When is black Friday 2023? This years' black Friday is November 24th 2023. So, you need to start putting together your funds and budget to shop till you drop. Cyber Monday also offers huge discounts too. However, my favorite deals to shop is still black Friday fashion deals.
A recap of all the deals that took place in the year you may have missed. There are several deals that I shopped during the year you need to know. The mid year clearance sales, the New year sales, the off season sales ( Summer clearance and winter/Autumn clearance). You need to mark your calendar for this deals so you can save huge while shopping.
Table of Contents
Best Black Friday Fashion deals
Here are a round up list of the best black friday fashion deals I will shopping. Also, I will be linking some of my favorites from these brands for you to shop. These items will include clothings, the best sunglasses to shop right now, sneakers, and designer dupes. Also, if you love designer brands and don't mind second, check therealreal for black friday deals.
Cherley
Cherley is one of my favorite brands to shop for travel clothes for women. I recently got of the the best vacation dresses for my trip. There dresses are amazing. You can shop for dresses for prom, wedding guest dresses, vacation dresses etc.
Cherley is all about sophistication, poise, class, and elegance! Of course, we can all agree that such pieces often come at a high price. But, if you're on the hunt for sophisticated and timeless fashion on a budget, Cherley is the right place to explore for Black Friday.
Their collection includes stunning evening dresses, formal wear, and stylish accessories that will make you stand out at any event. For that dreamy wardrobe you desire, keep an eye out for their Black Friday deals!
They are offering a whooping 20% off already discounted pieces for you too shop. I will link below some of my favorite for you to shop too.
Zaful
Another favorite for shopping casual outfits and vacation dresses for women is Zaful. I love zaful for their sun dresses and chic sets. If you need some great option of travel clothes, check out Zaful.
Zaful is definitely my go to place to shop for off season deals during the black friday. So I highly recommend you check them out for the best black friday fashion deals to shop.

Women's Matching Co Ord Two Piece Set Linen Textured Drop Shoulder Button Up Pocket Long Sleeve Crop Shirt With Drawstring High Waisted Baggy Wide Leg Pants Set only $32.99
Chicme
Ever heard of ChICME? CHICME is known for its trendy and budget-friendly fashion items. They offer a wide range of stylish dresses, tops, and more. If you're in search of affordable yet chic fashion pieces, CHICME should be your go-to destination this Black Friday.
For Black Friday deals, expect to find jaw-dropping discounts on their already affordable items. It's an excellent opportunity to fill your wardrobe with the latest trends without breaking your wallet or bank account.
I don't know about you, but I'm already surfing through their website and I know what would be in my cart!
Pants from Chic me. Click here to buy similar work pants on Chicme
DHGATE
Anytime I shop from DHGATE, I always ask myself why I wasted time in discovering this gem! DHGATE is your typical market place where you can find a variety of fashion items from a wide range of sellers. This way, you can compare products and prices!
The best part of it all is that the prices on DHGATE are super fair. To make it even better, DHGATE is expected to offer incredible discounts on clothing, accessories and more this Black Friday.
One thing I love about DHGATE is that it gives me a lot of options. Whether you're looking for streetwear, chic clothing, or high-end fashion, DHGATE is there for you!
Click here to buy Polene Dupe handbag
BANANA REPUBLIC
One thing I like about Banana Republic is that they've been able to strike a fine balance between workwear and casual clothing. Often, you would find stores or platforms that want to focus on only one. However, Banana Republic has been exceptional in showcasing their variety of workwear and casual pieces.
Whether you're looking for a sleek blazer for your next corporate meeting, or a cozy sweater to wear to the cinema, Banana Republic got you! They offer a collection that never goes out of style.
What else do you need? For Black Friday, you will get deals that help you save while getting quality pieces.
EGO SHOES
I doubt there's anyone who wouldn't or shouldn't be familiar with EGO shoes. If your shoe game is up to date, you'd agree that EGO shoes offer trendy footwear. They have become the go-to destination for shoe freaks, offering a wide range of styles, from sleek heels to trender sneakers and more.
One thing about EGO shoes is how they understand that shoes can make or break an outfit and they always deliver quality, Black Friday is here to give you that chance to revamp your shoe game and collection. Take advantage of their deals, now!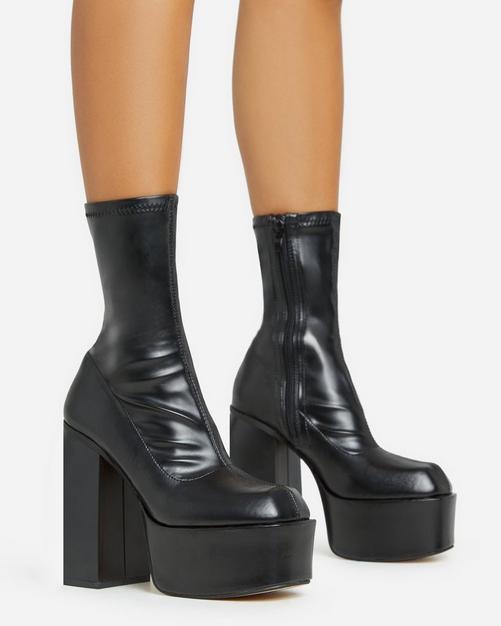 FASHION EYEWEAR
We can't talk about fashion stores and Black Friday deals without talking about eyewear, can we?
Allow me to introduce my eyewear plug, Fashion Eyewear! This brand offers a range of brands and styles to suit various tastes, ensuring that anyone can find the ideal eyewear to complement their outfits and style.
For Black Friday, they are promising significant discounts on a wide selection of eyewear options. You can be sure that I will be shopping from them for Black Friday. Will you?
Click here to buy Tiffany sun shades
Comment below your best black Friday fashion deals you're looking forward to. Which of these best black Friday fashion deals will you shop? I have my eyes for all of them.
I am fashion and lifestyle blogger. My blog is where I share style tips, place to visit on budget and reviews of my fashion haul. I am an introvert and creative writing is where I express myself more.
For collaborations: [email protected]