The best part of every fashion event for all fashion seasons is the runway pieces. (I am practically useless as soon as the runway starts). I am always on the lookout for my favorite Lagos Fashion week designers. Some of them are oldies but goodies while others are new to the fashion scene.
It is the biggest fashion show in West Africa in collaboration with Heineken. The runway was literally on fire with a collection that draws inspiration from the Western world as well as purely Afrocentric collections.
Favorite Lagos fashion week designers and celebrities
This year's event is my first time seeing the runway pieces from Lagos fashion and design week up close. My blog was given a press pass to cover the runway for the 3-day event. There were so many celebrities in the front row.
Celebrities like Somkele, Rita Dominic, Akin Faminu, Denola Grey the host of this year's runway & Sonia Irabo among others. Sonia labor was the first designer to show her "Dew Collection" in collaboration with other designs in a fight against mental health diseases.
The collections feature bright colorful summer prints that speak color to life itself. Denola Grey, a fashion blogger rocked stylish looks with tinted grey according to his brand name.
Heineken Lagos Fashion week 2018 Favorite Designers
The runway pieces by designers were breathtaking &well crafted in sartorial collections. There are about 50 designers for the 3-day runway show namely Orange culture, NACK, Maiatafo, Ugo Monye, Fayrouz green access e.t.c to mention a few.
My personal feedback for the team of Lagos fashion and design week runway show is that the better part of the show should start early. (The harassment from "Agbero" at night is not funny, well it's a story for another day).
NACK & UGO MONYE
My two favorite Lagos fashion week designers of 2018 to know are NACK & Ugo Monye. All the designs are amazing Comprising contemporary as well as Afrocentric pieces. Ugo Monye stole the audience's attention through captivating Igbo performances as well as amazing pieces.
His collections are well-crafted sartorial designs for the modern Nigerian man. A stern lover of Afro-centric designs will be lost in his collections.
NACK's creativity is something worth mentioning, especially his ability to play with his collections. Artsy, sporty and creative are the words that come to mind with NACK runway pieces. I particularly like his infusion of athleisure trends into his runway collection. For me, NACK totally killed it on the runway.
The pieces from the runway at Lagos Fashion week 2018 were made for every type of Individual. For a chic, feminine silhouette with a royal look, the Clan collection is the go-to design. The designers were all amazing and all their collections were stylish. This shows that designers are abreast with trends in fashion as shown in their collections.
When is Lagos Fashion week 2022?
I am always anxious to know new Lagos fashion week designers. Also, I love to see what my favorite designers are up to each year. So, you can be sure I will be attending this year's fashion week.
Lagos fashion week 2022 will commence from October 26th to October 29th, 2022. To know more about other things planned out for Lagos fashion week, check out their website.
How to register for Lagos fashion week?
Lagos fashion week is free to access. Just the popular NYFW, Lagos fashion week is that done to promote the Nigerian fashion industry.
When did they commence Lagos fashion week? Lagos fashion week was kickstarted in 2011. It is still blossoming 11 years after. It has put our Nigerian fashion designers at the forefront. Also, some of our Nigerian fashion bloggers were published in Vogue too.
It is quite easy to register for Lagos fashion week. Follow Lagos fashion week's official Instagram to learn more on how to register.
What to wear to Lagos fashion week?
In every fashion week, you may be tempted to go extra with your looks. However, if you're not a content creator, I would not advise that.
Lagos fashion is always fun to attend. There are sometimes intermittent breaks to allow designers time to prepare between shows.
So, you may be asked to leave the hall while they prepare. The key for me is to be as comfortable as possible. Go for a casual yet stylish look. I would recommend choosing comfort in your style.
I love to plan my looks for the 3-day runway show. For what to wear to Lagos fashion week, you can go for a sporty look or a very casual yet comfy style. Look good because you never know if your look will make it to the street style looks.
Some favorite Street style looks from Lagos fashion week 2021
Below are some street style looks from Lagos fashion week 2021 to inspire you. So, it is not only about Lagos fashion week designers' work but the street style is something to look forward to.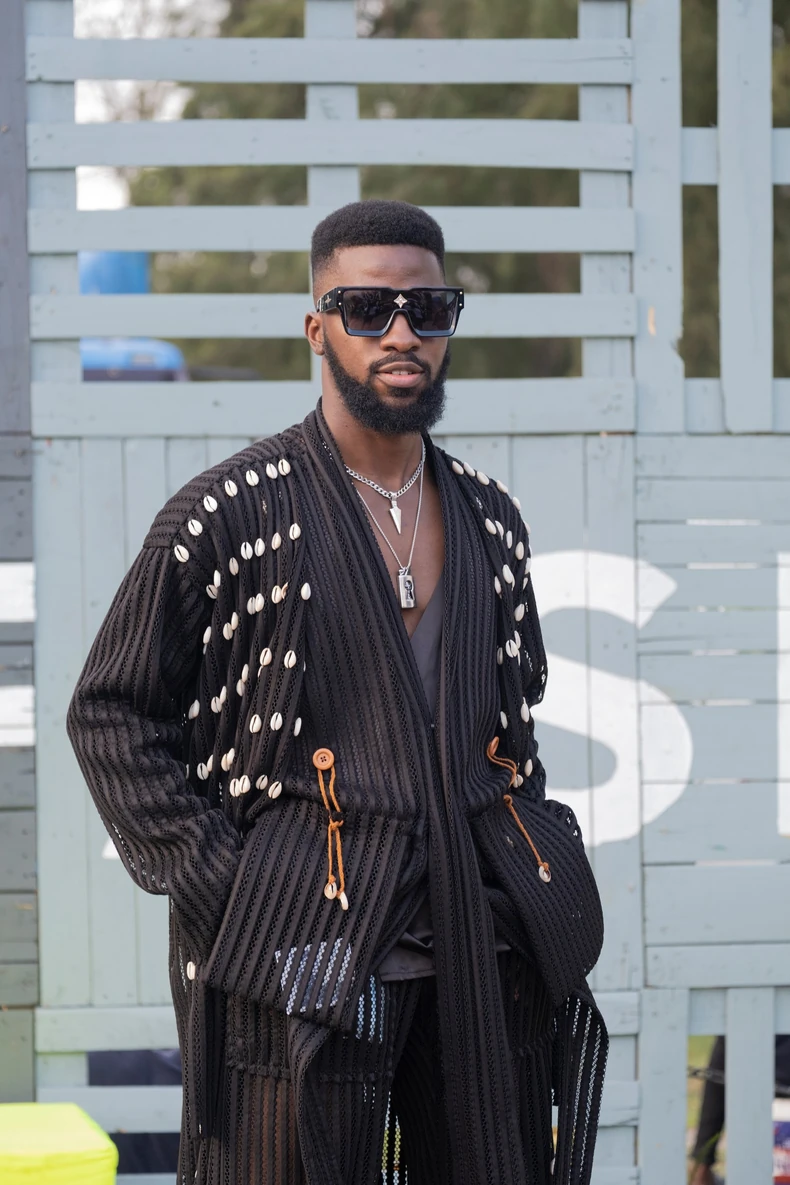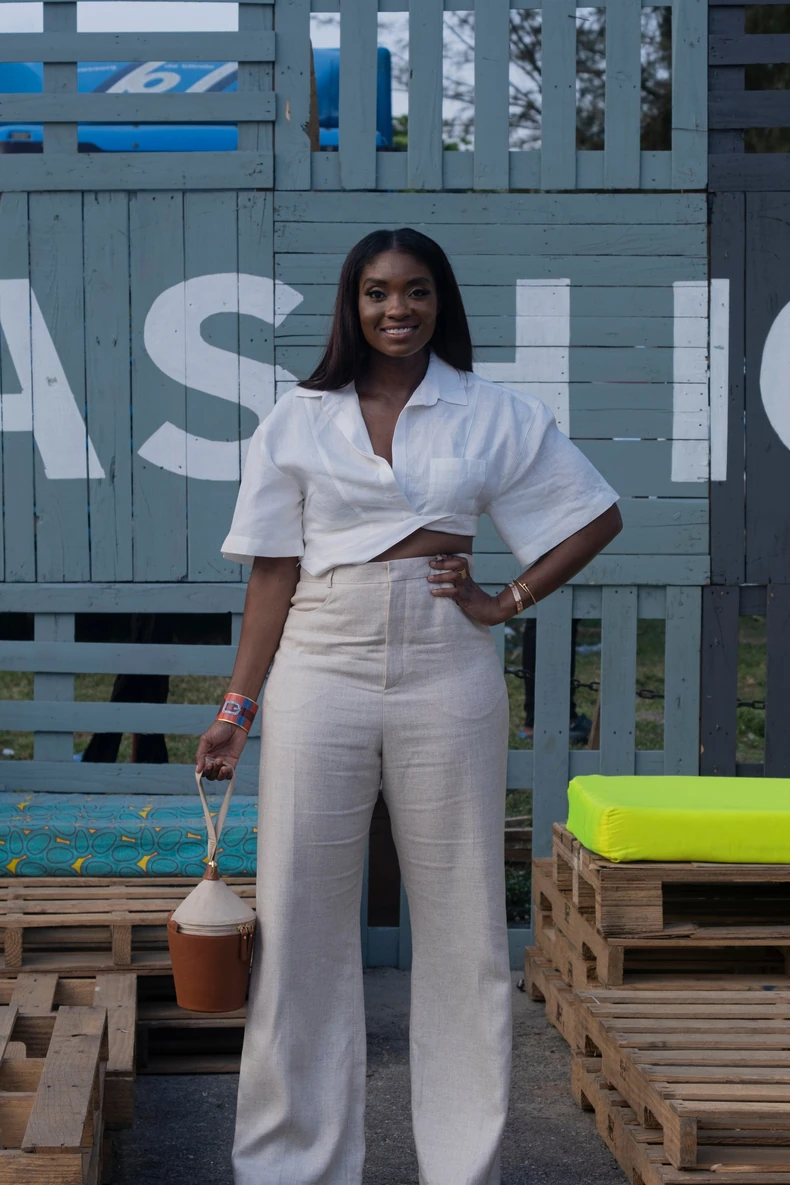 About Me